Medical Cannabis Treatment for Osteoporosis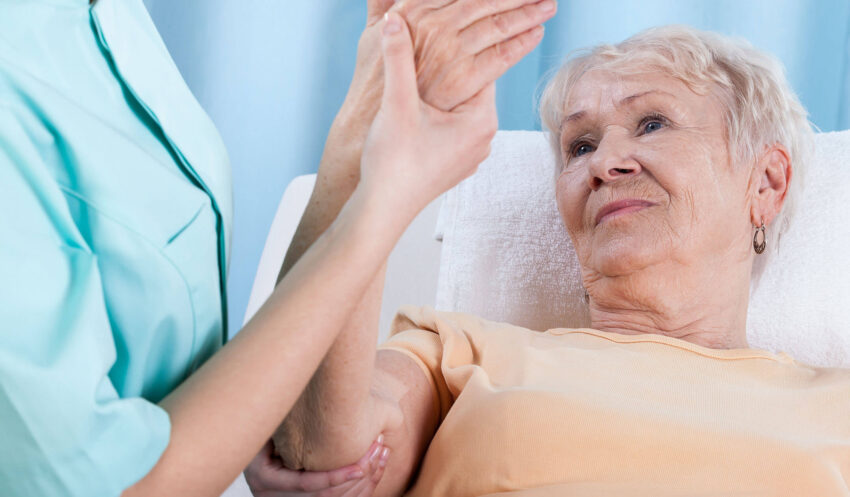 Osteoporosis is a medical illness in which the bones become brittle and weak. This condition is most commonly caused by changes in hormone levels, although it can also be caused by a lack of calcium or vitamin D. People who have osteoporosis have an increased risk of bone breaks and fractures, particularly in the wrist, spine, and hips. Due to a loss in bone density, these breaks or fractures can occur even when very little force is placed on the bones, such as while bending down. An example of this would be kneeling down.
According to a study that was published in the European Journal of Rheumatology in 2017, it is estimated that more than 200 million people suffer from osteoporosis and may require medical cannabis treatment. Additionally, the study found that one in three women over the age of 50 and one in five men will experience an osteoporotic fracture at some point in their lifetime.
Could Osteoporosis Be Treated with Medical Marijuana?
In the human body, the process of old bones dissolving and being replaced by new bones occuring continuously. However, for persons who suffer from osteoporosis, bone loss occurs at a rate that is greater than the rate at which new bone is created. Osteoporosis can cause severe functional impairment, extended immobility, and limitations, all of which can reduce the quality of life of a person. The usage of medical marijuana, according to studies, may be effective in treating some of the symptoms associated with osteoporosis, and it may even help prevent the development of this condition. The bad news is that study has shown that osteoporosis is a serious disease.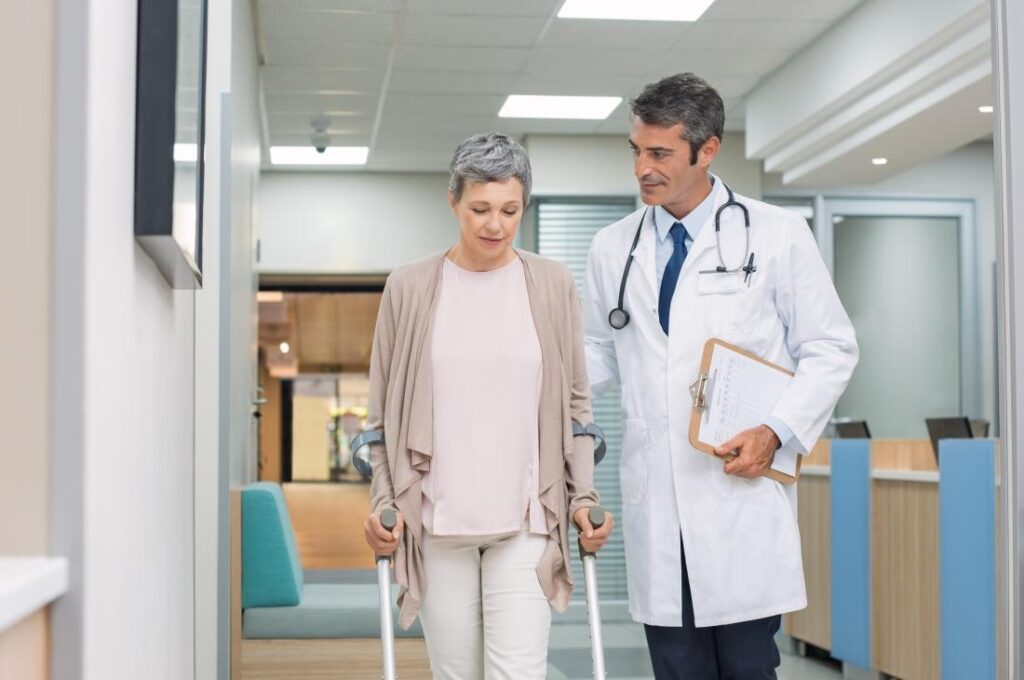 A study that was conducted in January 2022 came to the conclusion that cannabis-based therapies have the potential to alleviate the development of osteoarthritis (OA), prevent osteoporosis (OP), reduce cancer-induced osteolytic destruction, and improve fracture healing. This highlights the therapeutic potential of medical cannabis for human bone diseases. The endocannabinoid system in the body is responsible for making all of this possible. The endocannabinoid system (ECS) has a role in the maintenance of bone strength and the fight against bone illnesses. Additionally, the ECS shows potential as a new medication for the treatment of bone diseases. There is evidence to show that the cannabinoid receptor CB2 can stimulate and repair the mineral density of bones by preventing bone resorption. This would be accomplished by stimulating bone growth. Cannabinoids present in cannabis, particularly THC, are what trigger the activation of CB2. Cannabinoids, in a nutshell, fight osteoporosis by binding to receptors in the endocannabinoid system that are present in humans.
Even while osteoporosis does not cause pain in and of itself, the illness can lead to painful fractures, breaks, and other issues such as back discomfort that can continue for several months. In addition to assisting in the treatment and prevention of osteoporosis, medicinal marijuana may also be used to alleviate the pain that is associated with the illness.
Which Types of Medical Cannabis Treatment is best for Osteoporosis?
The following is a list of the best cannabis strains for relieving the osteoporosis-related pain:
Grand Master Kush (Indica)
Blackberry Platinum (Indica)
Alien Stardawg (Sativa)
Lemonberry (Hybrid)
Sugar Shack (Hybrid)
Green Haze (Sativa)
The following cannabis strains are among the best for reducing the inflammation caused by osteoporosis:
Pandora's Box (Hybrid);
Orange Dream (Hybrid); (Sativa)
Citrix (Hybrid);
Crystal Coma (Sativa);
Kraken (Indica);
Dark Star (Indica);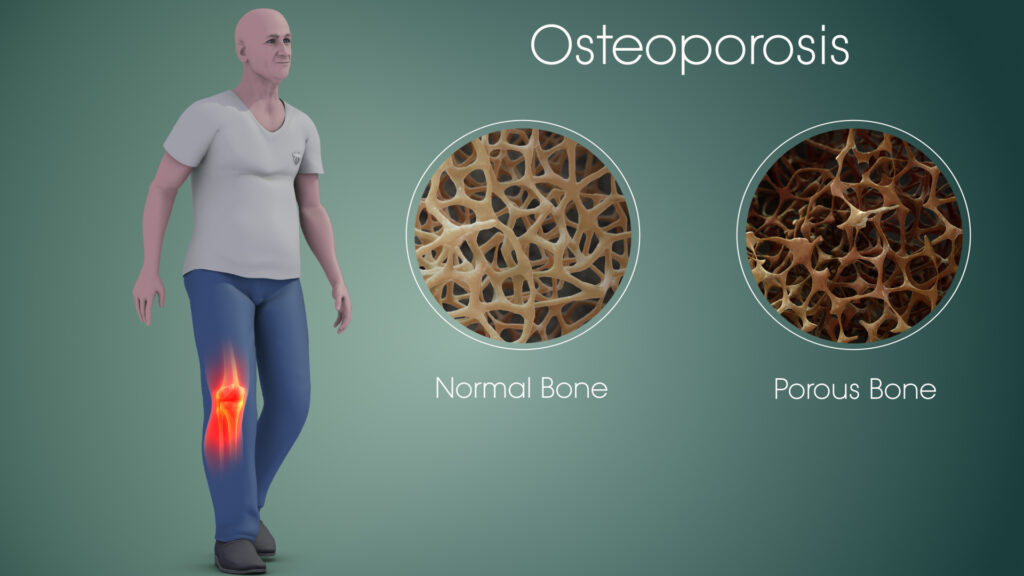 Do I Qualify for Medical Marijuana in Australia?
We are here to assist you in your search for natural treatment from osteoporosis via the use of medical marijuana if you are one of the many people who suffer from this condition. The first step in getting your medical marijuana card is to schedule a consultation with one of our qualified and experienced medical marijuana physicians. This consultation is completely risk-free for you. Please do not be hesitant to get in touch with us at any time if you have any queries or issues. At each and every one of these stages, we would be more than pleased to lend you the assistance of our empathetic and well-regarded medical professionals, medical assistants, and patient care coordinators. Don't put it off — make your reservation right away!
Recent research has indicated that the usage of CBD oils derived from medical cannabis can help reduce symptoms of osteoporosis and also decrease the course of the disease. Make sure you have explored trusted medical cannabis resources such as cannabis creams and oils that can help reduce your discomfort while also calming and moisturising the affected area. All of this with the inherent advantages of medical cannabis. When you contact us at Chronic Therapy you will be provided with guides and professional advice about various medical cannabis products from reputable sources and brands to alleviate your pains and discomforts.
Lastly, your painful health conditions should not be the end of the road for you, or a means to give up on life. Even if you have search and used so many medications and none seems to be working. Never stop trying again and looking out for more solutions. Although it may be tiring and energy draining but don't stop trying.
At Chronic Therapy we have proven specialist and health professionals who are helping thousands of clients all over Australia to discover the effectiveness of medical cannabis and CBD oil to treat several ailments and health conditions.
To also know more about where to buy medical cannabis in Australia and other medical marijuana resources, you should book a consultation session with a professional from Chronic Therapy today.